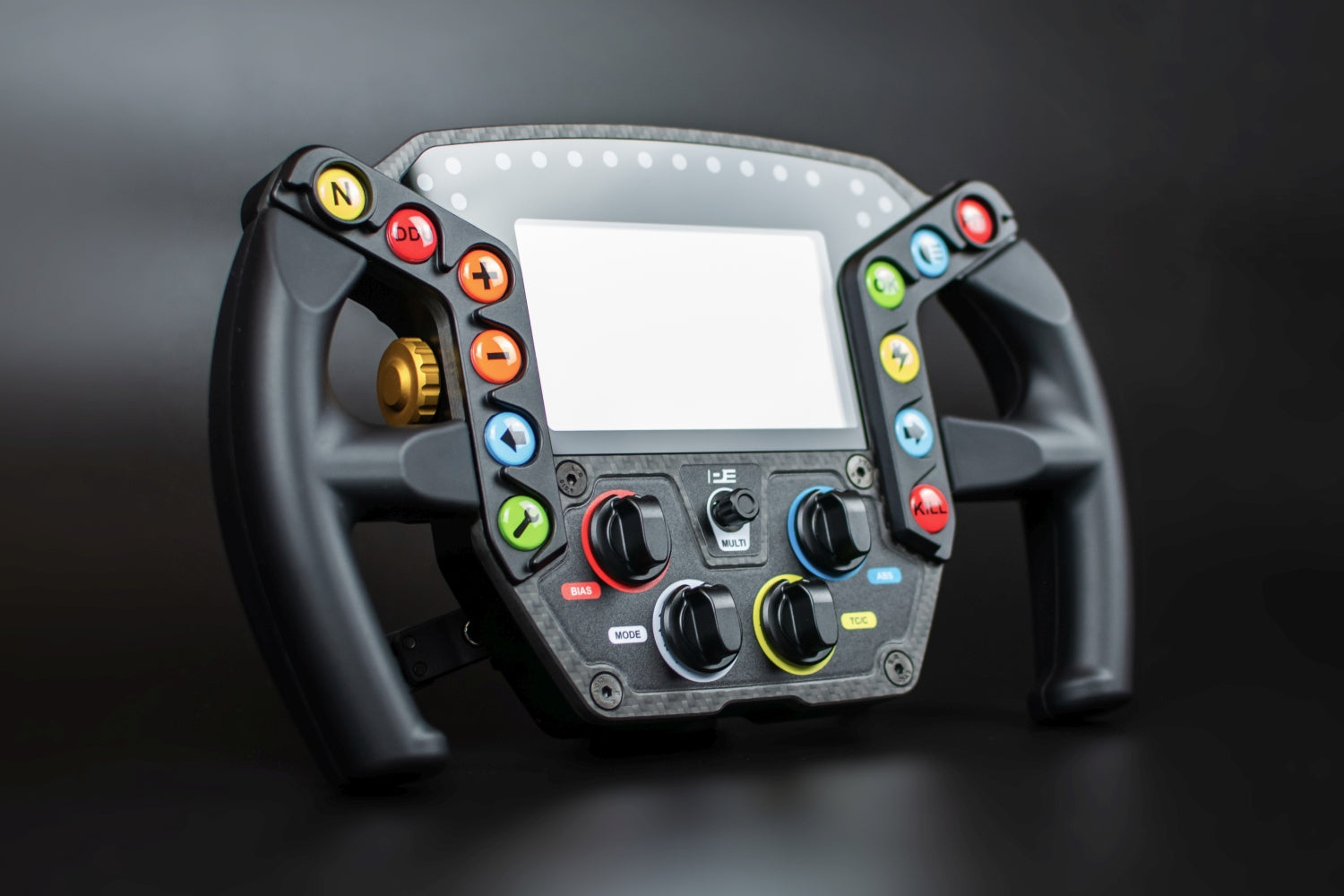 The LMPH is here!
Introducing the LMPH Hypercar Sim Racing Wheel - our first ready-made masterpiece. After 10 months of meticulous development and testing involving sim and real-world drivers, we proudly present the first hypercar steering wheel in the market.
LEARN MORE
DIY - You can build it!
Our downloadable DIY designs encompass everything necessary to construct your dream wheel, button box, or dash. The step-by-step manual will guide you through the entire process, including sourcing materials, assembly, and usage.
CHOOSE YOUR DESIGN
HYP-R: Ready to DIY
Build your own hypercar sim racing steering wheel to feel behind the wheel of a real LMh or LMDh prototype. We have made it easy for you! The DIY guide provided in the package explains every process step-by-step, from sourcing the components to the final assembly.
LET'S BUILD